Salem Spirit
The concept behind the Salem Spirit project was to create a generic team logo and branding that Pro Athletics could use on sample orders, instead of using existing teams or stock artwork. Good branding that we owned was necessary for sending out customer samples and featuring the designs on our websites & catalogs.
| | |
| --- | --- |
| Date | Mid 2014 |
| Type | Logo & Team Branding |
| Company | Pro Athletics |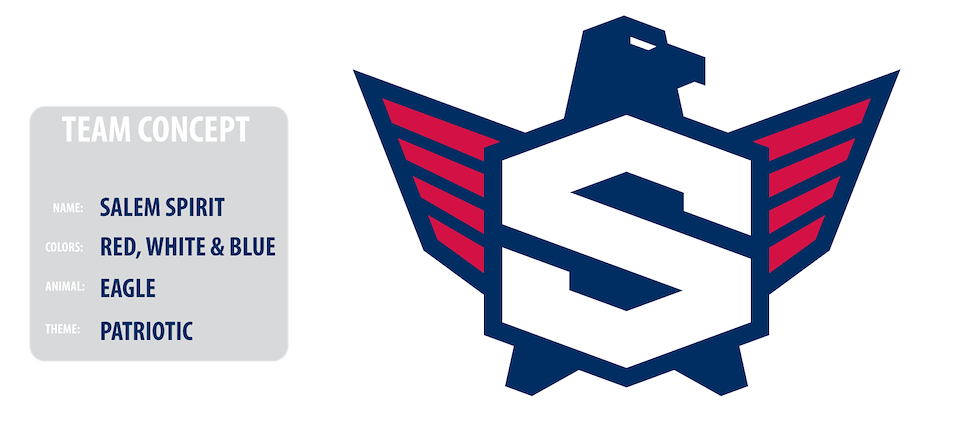 I chose the team branding for mass appeal, "Salem" is the 8th most common town name in America, "Spirit" Gives great alliteration. The eagle, red white & blue, and patriotic themes give a great starting point for any new sample design. I wanted something very bold and simple to be eye catching.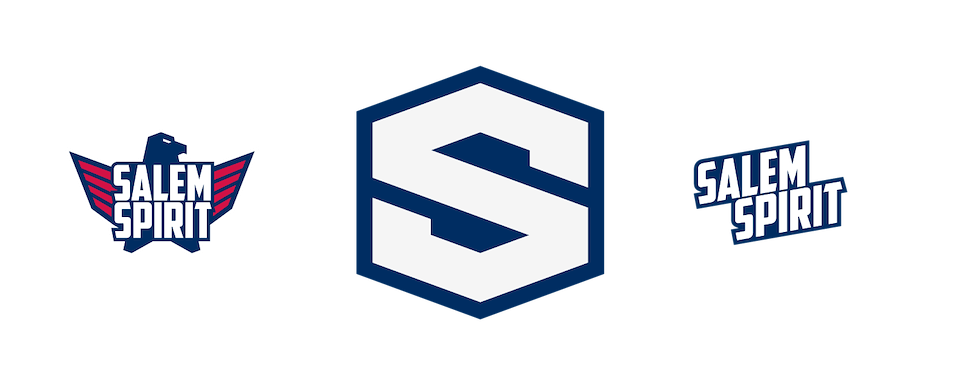 Alt logos for variety

Banner ad for team branding development ability using Salem Spirit from concept to uniform as example

Logo & branding use in spring uniform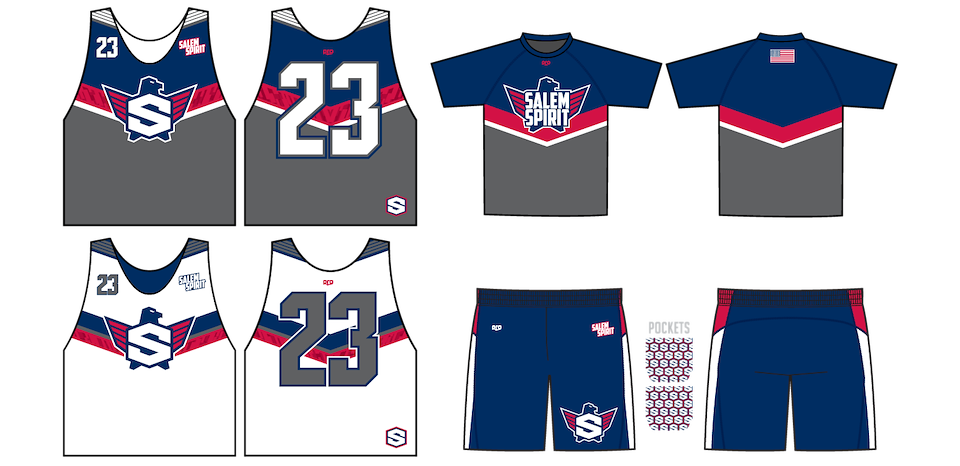 Logo & branding use in summer uniform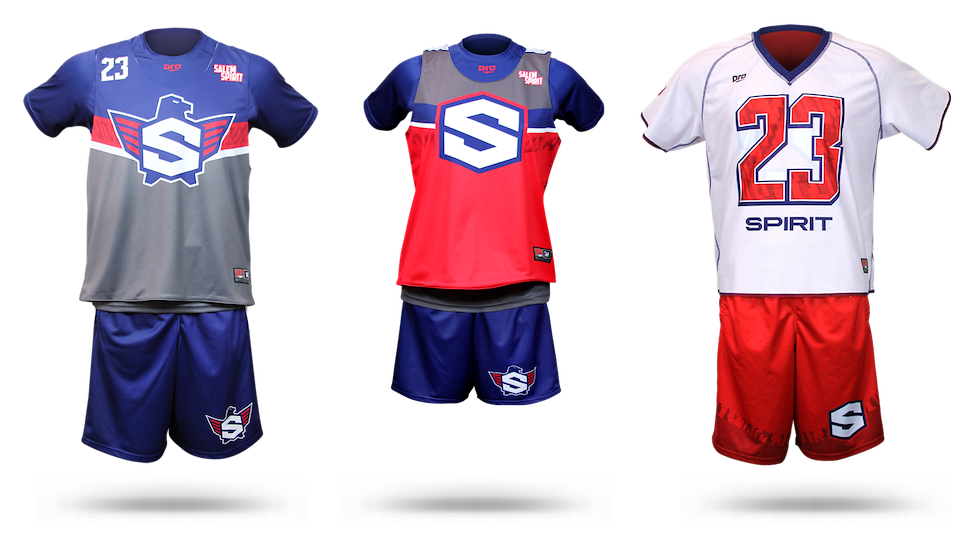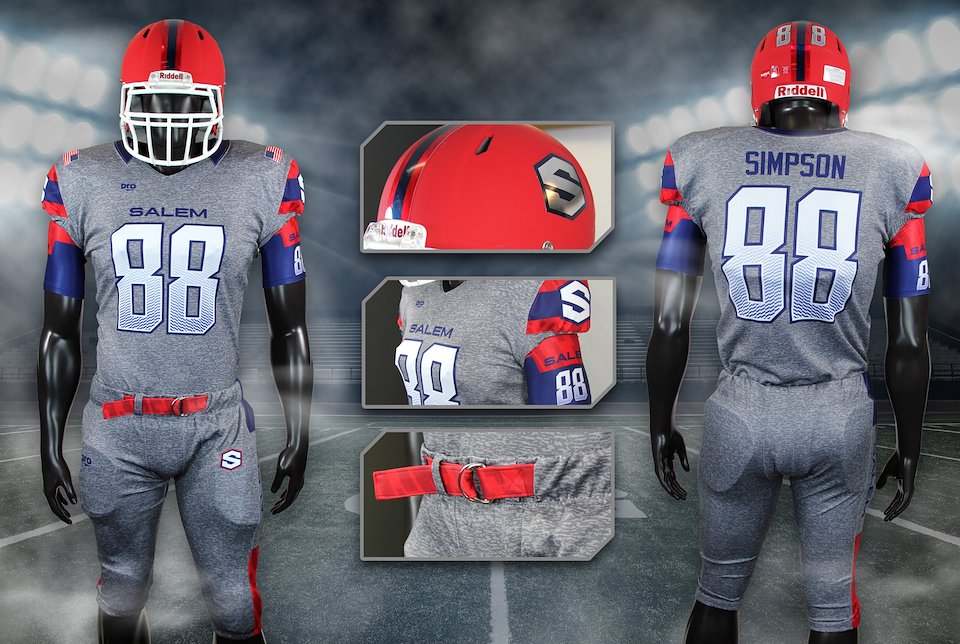 Branding use in custom football concept.